Sell ​​much more with your
own order system, takeaway, reservations
Take control of your business! €75 +VAT 100% no commissions!
Watch video
The Reservations, Home Orders and Takeaway system
WITHOUT COMMISSIONS per order
OR COMMITMENTS of any kind.
Your own delivery website
Our platform automatically creates for you, your new delivery website and your App for iOS and Android. In 24 hours you can be selling online. What are you waiting for?
Create Your Restaurant Free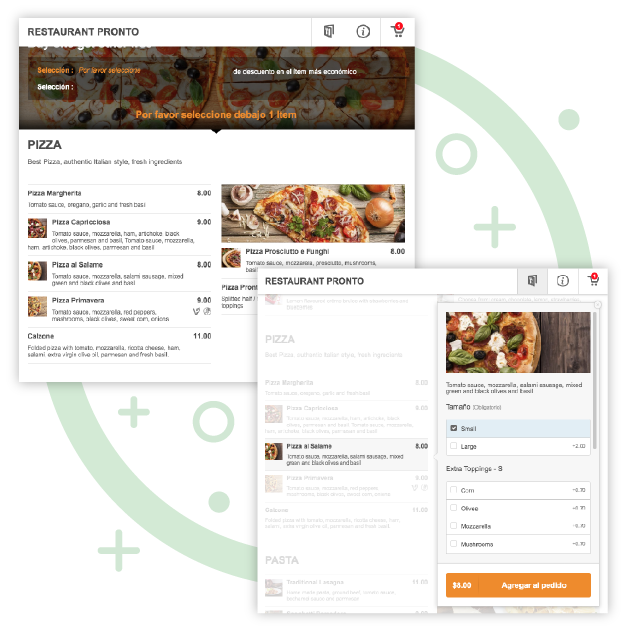 Cheap home ordering system
With our cheap home ordering system, with any of our flat rates, your customers can place their orders online at your restaurant. You will receive the orders on a tablet at your premises confirming them in real time indicating the delivery time.
Take control of your home delivery today!
Finally, a real and cheap alternative to the large portals with commission per order
such as Just Eat, Glovo, Deliveroo, or UberEats.
Stop giving money to the big portals!
Manage the orders yourself, and the databases of your sales and customers.
Use our cheap services with no order limits or commission per order, or take advantage of our cheap flat rates.
Create Your Restaurant Free
Setup in just 5 minutes!
Get your order system running quickly with the following video tutorial
Our services
Access any of these THREE plans ONLY 75€/month + VAT
Home ordering system
Sell ​​your social networks directly on your website 100% without commissions €75/month + VAT
TakeAway order system
Allow your customers the pick-up service at your takeaway restaurant €75/month +VAT.
Order system Reservations
Allow your customers the reservation service in your restaurant
€75/month +VAT.
Place and receive a test order here
Place a trial order, receive it and accept it just as you would in your restaurant.
So you can see how your customers would buy and how you would receive orders in the store.
1) Download our free app for receiving orders on a tablet or phone using the QR or the links below.
2) Enter the app with the user and pass that you will find under the QR codes
3) Try to order yourself with the "Test order" button. You will receive them on the tablet in the order receiving app.
Create Your Restaurant Free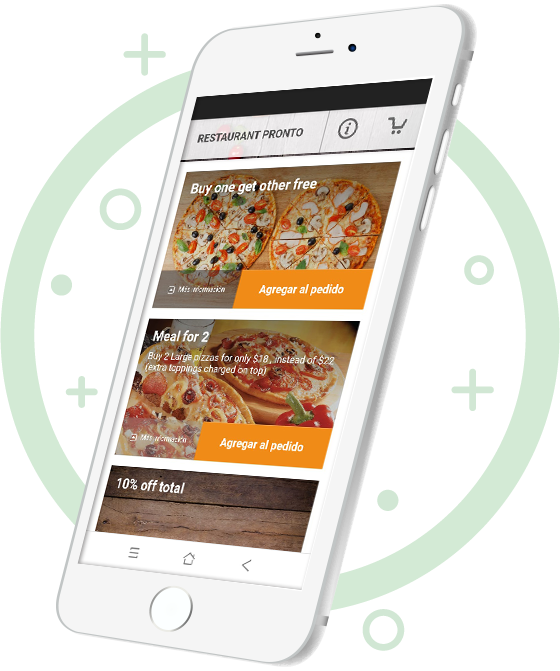 Do you have other needs?
Tell us what your needs are and we can
offer you a plan completely adapted to the
requirements of your company.